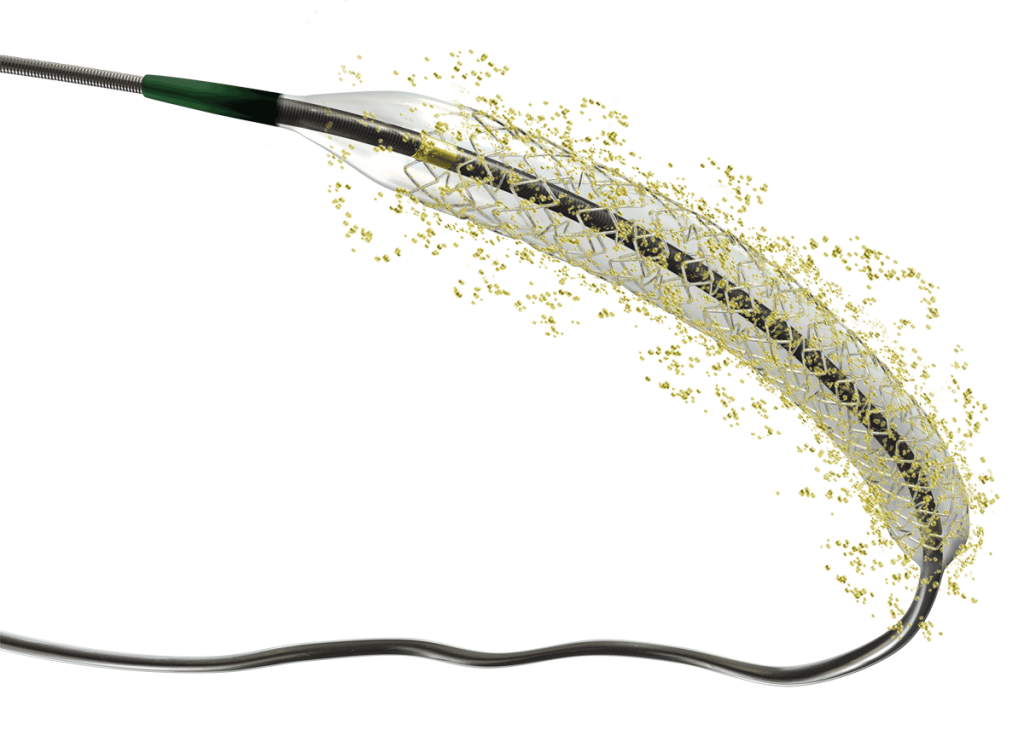 Sirolimus – Eluting Biodegradable Polymer Stent System
"DES Re-discovered"
Abrax TM Sirolimus-Eluting Stent System is designed to perform successfully even in the
most demanding cases. The combination of Sirolimus' antiproliferative action coupled
with Rontis' biodegradable polymer and proven balloon catheter ensures effective
treatment of clinically difficult lesions with confidence. This essentially means that
patients who receive Abrax TMare a lot less likely to need another repeat procedure in the short term.
Biodegradable polymer
PLGA
Uniform and site-specific drug delivery
Thin layer 5 μm
Complete degradation following the drug release into 6 weeks
Eliminating inflammation and stent thrombosis
Stent platform
Carbon ionized surface for higher biocompatibility and reduced restenosis rateCarbon ionized surface for higher biocompatibility and reduced restenosis rate
DATS Technology (Dual Anti-Thrombogenic Stent Technology)
MSC Design (Multivariate Stent Cell )
This design offers generous access for ballooning and stenting hemodynamically prominent coronary side-branches in order to optimize intramyocardial blood flow to subendocardial and intramural microvasculature.
Intra-cellular "sinusoidal links"
Open cell design ensures balance of radial strength and flexibility
Enhanced radiopacity
Optimal scaffolding as well as stent-to-wall apposition with superior acute gain
Balloon catheter platform
Lower inflation pressuresLower inflation pressures
Homogenizes stent expansion
Hydrophilicity lowers friction optimizing deliverability
Sirolimus
Suppresses neointimal growth without suppressing endothelialization
Reduces in-stent restenosis
Drug load 2.0μg/mm2
Klinik fûr Herz und Kreislauferkrankungen, Munich (Germany)
| | | |
| --- | --- | --- |
| 2-vessel disease  | | 28.0% of patiens |
| 3-vessel disease | | 57.0% of patiens |
| Complex lesions | | 69.0% |
| Diabetes | | 30.0% |
| Death or M.I. | | 4.5% |
| TLR | | 6.7% |
| MACE | | 11.2% |
| URGENT TVR | | 0.0% |
Abrax TM Sirolimus – Eluting Biodegradable Polymer Coronary Stent System
| | | |
| --- | --- | --- |
| Mode of exchange: | | Rx |
| Baloon material / characteristic: | | modified polyamide / semi-compliant |
| Guidewire compatibility (max): | | 0.014″ |
| Usable Catheter length: | | 142 cm |
| Guiding Catheter compatibility (min) | | 5F |
| Nomimal Pressure: | | 9 atm |
| Rated Burst Pressure: | | 16-18 atm |
| Coating: | | Abluminal |
| Shelf life: | | 18 months |
Stent Specifications
| | | |
| --- | --- | --- |
| Material: | | Carbonized SS alloy |
| Strut thickness: | | 110 μm (average) |
| Metal / Artery Ratio: | | 13-15% |
Polymer/Drug Specifications
| | | |
| --- | --- | --- |
| Drug carrier polymer: | | Biodegradable – PLGA |
| Polymer biodegradation period: | | 6 weeks |
| Polymer thickness: | | ca. 5μm |
| Drug: | | Sirolimus |
| Drug loading: | | 2.0μg/mm2 |