Non-Compliant Balloon Catheter
Non-Compliant Pressure Technology: Delivers accurate dilatation with minimal balloon growth, to reduce additional vessel injury during post-dilatation in unyielding fibrocalcified-type lesions.
Controlled minimal balloon growth (5%) between NP & RBP for flat compliance
High pressure catheter (RBP up to 20 atm)
"One-Body" Tapered Tip Design: Seamless transition of tip-to-balloon for enhanced crossability
Low Profile Tip: Ultra-low 0.016'' Tip Entry Profile for crossing through expanded stents without snagging
Ultraslim Bond Technology: Slim & seamless bonding interfaces minimizes balloon profiles & enhances balloon crossability
Tri-Fold Ultra-Wrap Technology: Three-pleat design minimizes balloon profiles for  enhanced crossability
High Visibility: Two highly radiopaque Platinum-Iridium marker bands for enhanced visual alignment and catheter placement.
Fully Transitioned Catheter Shaft: Fully integrated proximal to distal catheter shaft for optimal tactile feel and pushability
Lubricity: Rontis' proprietary hydrophilic coating, HiFlow, ensures smoother catheter navigation through even the most challenging and tortuous anatomy.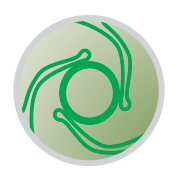 InRo® NC Non-Compliant Balloon Catheter
Mode of exchange:
Rx
Baloon material:
modified polyamide
Balloon compliance:
non-compliant
Guiding catheter compatibility (min):
5Fr
Usable Catheter Length:
140 cm
Radiopaque markers:
2, Pt-Ir
Distal shaft (Rx):
2.4F (Ø 2.00 mm)
2.5F (Ø 2.25 – 3.50 mm)
2.9F (Ø 4.00 – 5.00 mm)
Hypotube (Rx):
2.0F
Double lumen shaft (OTW):
2.6F
Entry profile:
0.016''
Guidewire compatibility (max):
0.014"
Nomimal pressure:
10 bar
Rated Burst Pressure (RBP):
20 bar (Ø2.00 – 4.00 mm)
18 bar (Ø4.50 – 5.00 mm)
Coating:
Hydrophilic, HiFlow
Maximum shelf life upon production:
4 years
User trainings are performed upon request. Due to confidentiality, for further user information/videos please contact us at endovascular@rontis.com.